Rinalogy Search Are you satisfied with results you get from the search engines you use?
Almost any search query applied to Big Data returns a very large number of results that are often practically impossible to review.

Every user has specific needs. Finding information based on a user query and general data statistics does not produce useful results.
eDiscovery, healthcare, financial services, crime, consulting, academia and other fields need to be able to quickly find accurate information.
Problem solved with
Rinalogy Search
Rinalogy Search is a next generation search tool that uses machine learning to interactively learn from each user to return personalized results based on user's feedback in real time.

Rinalogy Search complements any search technologies already in use (e.g. Google, Bing, Sharepoint, Elasticsearch, MS SQL, search.gov to search government sites, others) to significantly improve results. Users can run one query against all available data sources (e.g. internet, local knowledge base and others) simultaneously.

Rinalogy Search returns relevancy scores for individual documents in the results for each query.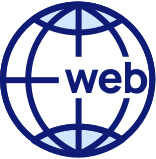 Rinalogy Search can be deployed in clients' IT infrastructure, close to your data and behind your firewall.

Weighted Concepts
Rinalogy allows users to define the level of importance of search concepts by assigning weights to them, which helps finding the results You are looking for.

Rinalogy Search works with documents written in multiple languages, such as:
English
Spanish
German
Russian
Chinese
Japanese
Korean